The Big Quiz Night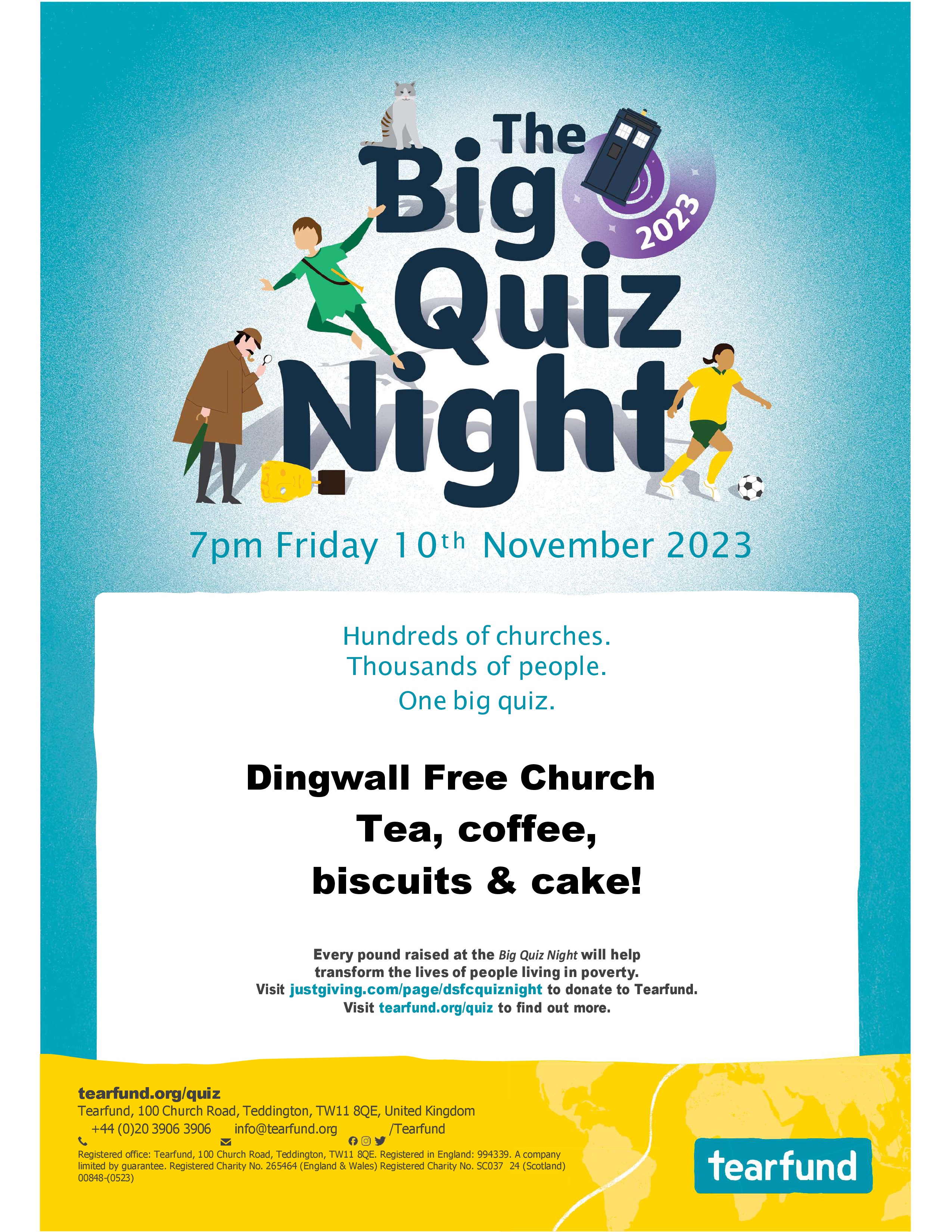 We're holding a Big Quiz Night on Friday 10 November at 7 pm. You're warmly invited to join us for tea, coffee, biscuits, cake ... and a Big Quiz!
No need to register—just turn up on the night and find a table, either with people you know or make new friends!
There's no charge but any donations go to the work of Tearfund to help transform the lives of people living in poverty. Tearfund works in more than 50 countries around the world, working through local partners to help individuals, families and whole communities to reach their God-given potential.
* To donate to Tearfund, visit justgiving.com/page/dsfcquiznight